"I felt my lungs inflate with the onrush of scenery—air, mountains, trees, people. I thought, "This is what it is to be happy." — Sylvia Plath
From New Year's resolutions and spring break fever to summer vacation vibes and Thanksgiving holiday traditions – life comes and goes as quickly as the seasons. So today we pause, taking time to be thankful for the surroundings we live in, celebrating the beauty of nature and our wonderous animal neighbours who also call Lake Louise home. We celebrate the majestic Canadian Rocky Mountains that are our backdrop, our much-loved––and photographed–lake and the flora and fauna that make our region so extraordinary.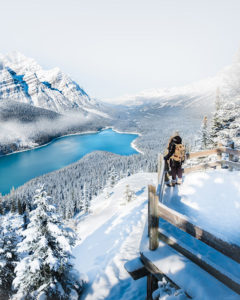 Winter brings an abundance of snow that creates a gigantic blanket of white set against a brilliant blue sky. We love our winters full of skiing, snowshoeing, ice skating and sleigh rides. Best of all, hot chocolate and s'mores in our Great Canadian Gazebo provides the perfect ending to the day! In late spring, we begin to see our wildlife emerge from their long winter's sleep and so begins the thawing process, when the forest and hills come alive with colour.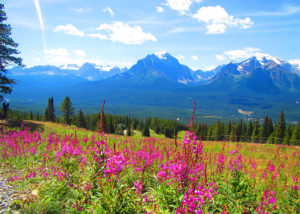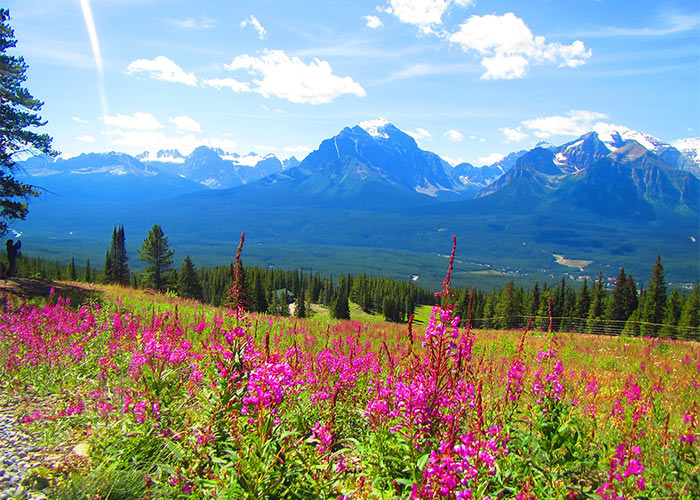 Summer brings extra-long days for hiking, canoeing and kayaking along with sightseeing up, up, up the gondola, with evenings of BBQ, beverages and bonfires. Our wildlife flourishes as do the opportunities to capture them on cameras and phones. Fall brings a crispness to the air, a reminder of the seasonal change with an abundance of golden larches and aspen leaves.
We asked our team to share their reflections of the seasons and here's what they had to say:
"I am grateful for Mother Nature's flora and fauna, soil and sand, snow and rain, mountains and lakes, sunlight and moonlight. Her vastness and offerings are sacred." — Ashley
"I'm so thankful I grew up with the Canadian Rockies being my backyard!" — Marina
"I'm thankful for the adventures that the hiking trails in my back yard bring me on and all the new sights I get to see that not a lot of people get to experience." — Megan
As we celebrate the season, our team wishes a happy and healthy Thanksgiving to all and invites you to experience Lake Louise in all her glory, providing her special gifts throughout the seasons.