Situated in the heart of the picturesque Alberta Rockies, Banff National Park is known for adventurous (and Instagram-able) spots often found on gondola rides, scenic drives and while navigating our lush trails.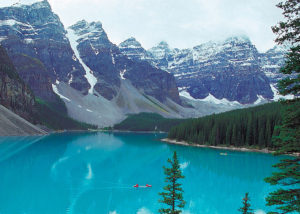 Among the most photographed places on Earth, Lake Louise sits on the end of calm, turquoise waters stunningly framed by majestic snow-capped and forested peaks. Whether a lakeside snap or photo from a higher perch, you won't be disappointed. Make it a double-date and visit Moraine Lake––dubbed the beautiful sister of Lake Louise. Located 11 km south of Lake Louise, it too offers amazing views with its emerald waters that reflect the surrounding alpine landscapes on its mirror-like surface. Be sure to use a wide-angle lens to capture both the peaks and lakeshore.
Ride up up up the Lake Louise Gondola to one of Banff National Park's greatest mountain view points where grizzly bears are spotted almost daily. As you make the steady climb, you'll find many impressive angles over the forested slopes and hiking trails and an observation deck at the end of the ride provides a plethora of selfie-worthy photo ops.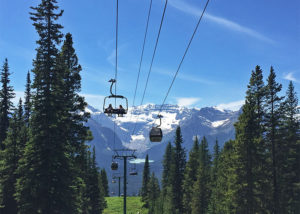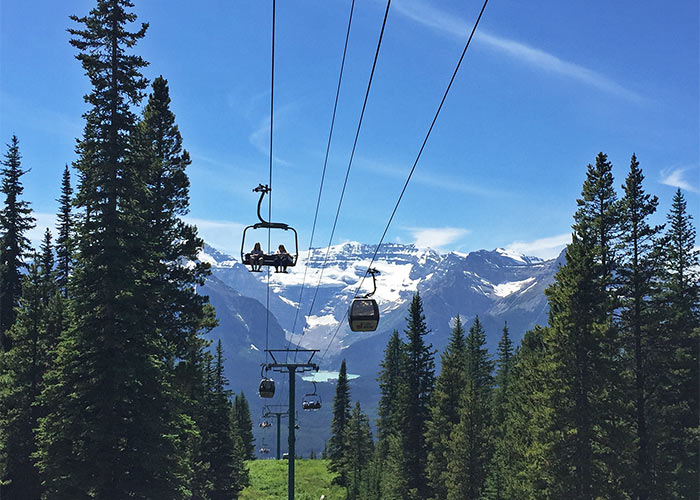 Looking for a short hike with award-winning scenery? Try trekking down to the beautiful waterfalls in Johnston Canyon, about an hour's hike at a leisurely pace. You'll find a sturdy catwalk line on one side of the ravine that allows you to cross over the canyon for impressive waterfall angles from above. Mount Norquay also offers viewpoints near the top with benches where you can pause, enjoy and snap the view.
Pro Tip: To get brilliant nature photos with your smart device, shoot when the light is right (optimum time is just after dawn and dusk), consider height (shoot your subject from eye level) and invest in a tripod or gimble (your hands won't be as steady as the ground beneath your feet).
Now unwind and connect with nature. And remember, tag us in your social pics with #LakeLouiseLove for a chance to be featured.