Surrounded by stunning emerald lakes, grand mountains, icefields, glaciers and world-class adventure, take your meetings to our edge of the world for inspiring meetings and extraordinary outdoor team building experiences. From whitewater rafting to walking on glaciers, hiking the hills to biking around Lake Louise, we have the knowledge and know-how in creating Rocky Mountain-inspired meetings. Our majestic backdrops provide a meeting environment that inspires creative brainstorming and enables productive team gatherings.
What does team-building provide for an organization?
Brings team players together to solve key problems (like getting the whole team up the mountain)
Cultivates interpersonal skills with a personal investment in the group task (think maneuvering down river while whitewater rafting)
Helps grow specific skills and expertise (like horseback riding)
Creates a sense of community (exploring the Columbian Icefields together)
Drives collective productivity (putting fears aside to step onto the Glacier Skywalk)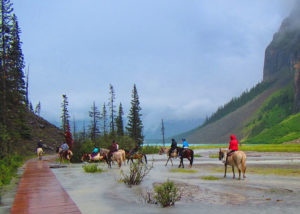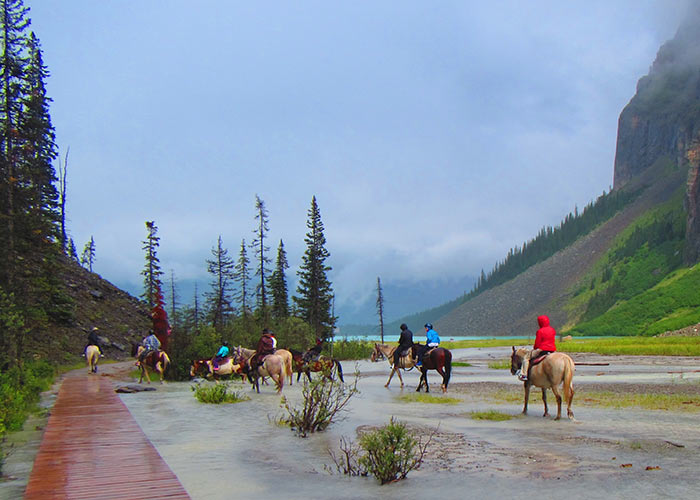 We offer a variety of spaces that can accommodate up to 100 people. From corporate retreats and brand launches to destination conferences, our spacious accommodations for guests, custom menus—crafted with seasonal offerings—along with the latest AV technology to support your gathering provides an inspiring backdrop to get work done … or forget all about it.
Let us create an inspired meeting or event for you, full of adventure and results. Reach our group sales at 587-576-0272 or astoll@lakelouiseinn.com.