With more options and ideas for planning your wedding, here is a look at the hot trends this year (from Bride Magazine and The Knot) with our Lake Louise twist for making your big day extra special!
Iconic wedding cakes featuring amazing arrays of textures (indigenous plants) and regal piping (inspired by our snow-capped mountains) are front and center.
For the foodie in you, brunch weddings featuring decadent waffle or pancake bars and locally-sourced inspired menus (like our rich Alberta beef) are sure to be a hit with guests. Wanna go retro? How about an ice cream truck serving sweet treats from yesteryear!
Themed weddings that shout unique: Think fairytale Frozen, Winter Olympics or "For Your Eyes Only." Continue the fun with storytelling speeches, creative photobooths or James Bond trivia at the reception!
Incorporating moody hues with uber-saturated colours like, Peyto Lake turquoise, midnight blue mountain sky or larch tree gold into floral arrangements, tablescapes and décor, finding inspiration from our surroundings.
No matter the season, we recommend replacing traditional wedding favours with experiences like canoeing on Moraine Lake, guided hiking to the Lake Agnes Tea House, skating on Lake Louise or snowshoeing along the Lakeshore Trail.
Swapping out round and tall centerpieces for long banquet tables with rows of low flowers to create Insta-worthy photo ops!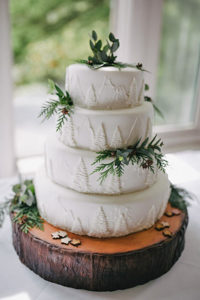 From intimate groups of 20 to a grand party of 100, we have the facilities, staff and picture-perfect backdrop of the snow-capped Rockies, emerald lakes and pristine forest that will make your special day unforgettable. Whether you prefer an open-air ceremony in our gazebo or a private gathering in one of our spectacular event venues, we'll make it happen, down to the last detail. With 247 guest rooms, we provide a destination wedding experience not to be forgotten!
Learn more by contacting our wedding expert, Ashley at 587-576-0272, by email at astoll@lakelouiseinn.com or visit our weddings page.